Printhie Picnic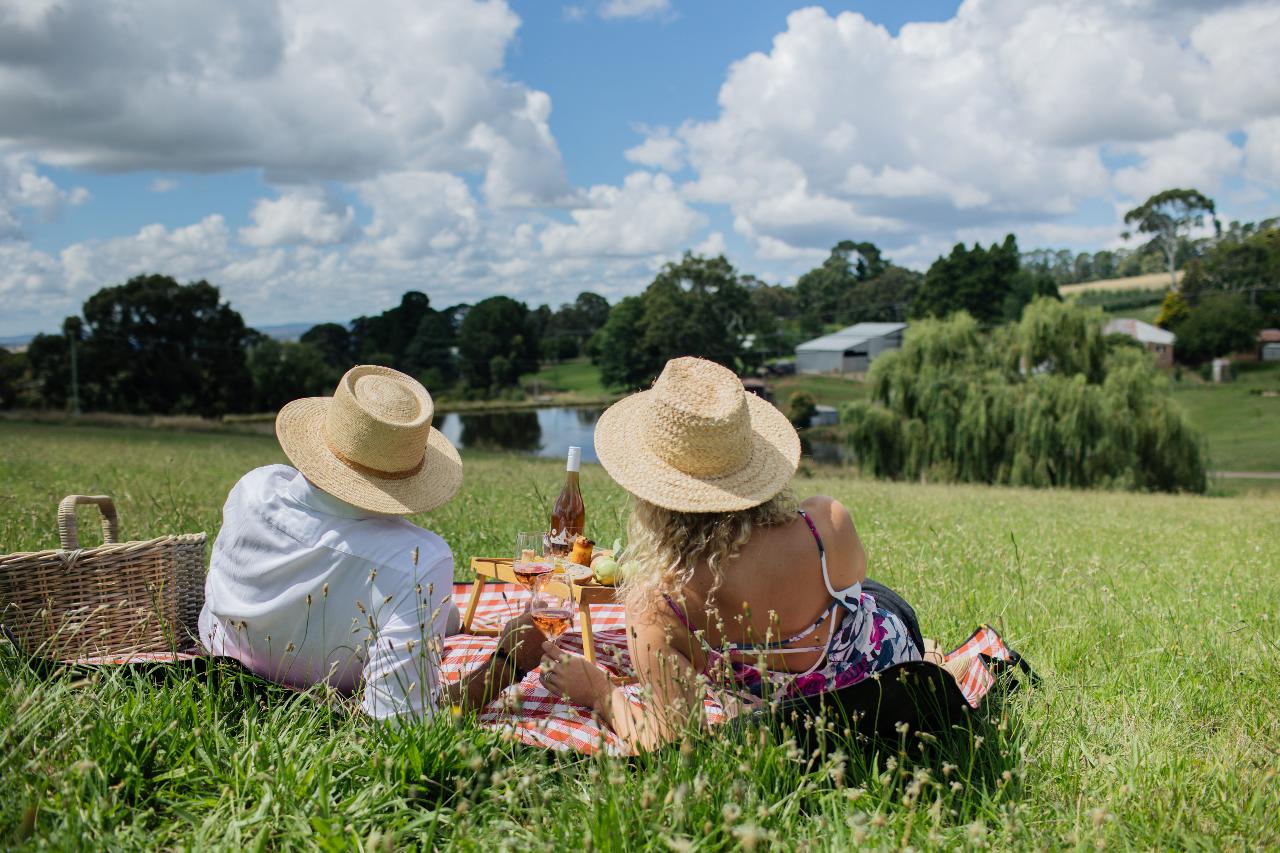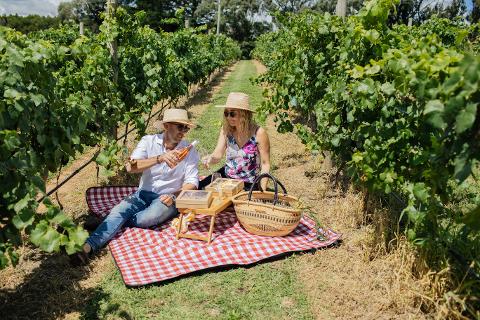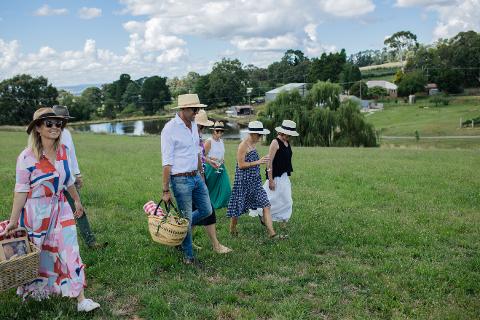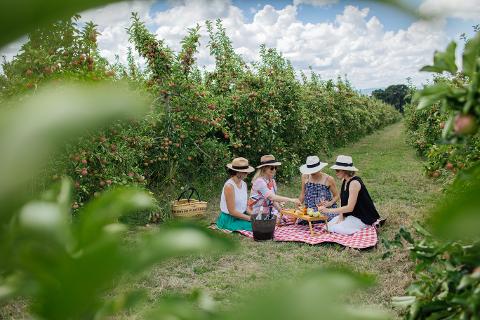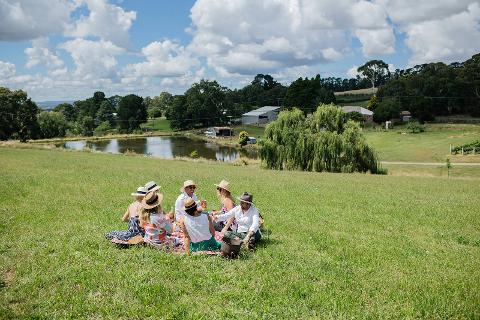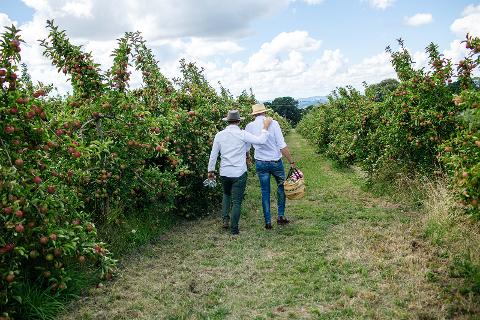 Duration: 2 Hours
Location: Nashdale, NSW
Relax among the vineyards and vintage apple orchards.
Savour the ultimate day-cation as you lounge on a picnic blanket, Printhie wine in hand, taking in the sensory delights of the surrounding vineyards, apple orchards and sweeping views of lush, rolling hills as far as the eye can see. Use your Printhie map to explore the estate, select your own perfect picnic spot, and then relax and enjoy lazy conversation as you relish the sweet and savoury gourmet treats in your picnic hamper.

The Printhie Picnic experience starts with a guided tasting of selected Printhie wines. At the end of the tasting you'll select your favourite wine from the Topography range (included in the price). You'll then be handed your picnic ready for you to find your favourite spot on the estate.
Please read before booking:
We do not accept bookings over 8 people even over split bookings. Please contact hello@printhiewines.com.au if you have a special request
Please ensure you provide the name, phone and email contact for each participant. It must be the participants own phone and email. This also applies for tour operators
To ensure our team can provide a great tasting experience please ensure you select the same experience for your group
Wine tasting fees are non-redeemable
We require minimum 24hrs notice of booking cancellation to receive a refund. Refunds will not be provided due to traffic delays leaving Sydney. System booking fees are not refundable
Wine tasting is only available to Adults 18+
Due to current capacity limits within our cellar door, all children and non-tasters need to be included in your group head count (which cannot exceed 8)
If you arrive 15 or more minutes late, your tasting may be forfeited so please plan your day and allow travel times between appointments
Please note there is a lake on the site and children need to be supervised at all times